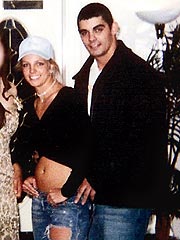 The media goes into a craze as Britney Spears marries childhood friend Jason Alexander.
the very same day Mikheil Saakashvili becomes Georgia's president-elect. We all know all that has happened in Georgia since. Saakashvili seeks Georgisn membership with NATO and the European union. In short, he is a new World Order pawn. A quote from him: "This is not about Georgia anymore, this is about basic values of humanity... This is all about the future of the world order. And I think there are much bigger things that are at stake here than just Georgia. For me, it's all about my country. But for the wider world, it's about the future world order."
Which story do you remember?